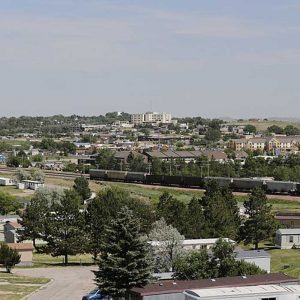 Siding in Wyoming
Though we specialize in roofing, Drury Brothers Roofing Wyoming is also knowledgeable in protecting your home's general façade and exterior. As experienced siding contractors in Wyoming, we can service and repair just about everything out there, from vinyl and metal to special Hardie Board installations. With sample boards available, it's easy to protect your home with the right materials.
Siding Replacement
We offer siding replacement on Wyoming homes. This includes tearing off old siding and underlayment, and replacing your installations with a budget-friendly solution that improves curb appeal and home efficiency. Let us help you get the best in comfort, security and property appeal!
Siding Repair
Sometimes all your home needs is siding repairs to protect it against the harsh Wyoming weather. If your vinyl siding is hanging loose or there are damaged planks on your home, give us a call. We'll assess the damage and recommend a cost-effective solution that restores this important exterior material.

Vinyl
Vinyl siding is affordable and energy efficient, available in tons of great colors. We're able to install vinyl siding quickly and with care, giving your home great curb appeal. We offer vinyl siding products from Owens Corning and other name brands.

Metal
Metal siding is a durable choice for outbuildings and utility buildings. It'll stand strong against weathering and offers numerous structural benefits, including fireproof rating and low maintenance fortitude.

Hardie Board
James Hardie siding is a proven staple in the industry. We bring you Hardie Board products that stand the test of time to keep your building safe, protected and energy efficient.

Under layment
Problems with energy inefficiency or loss of heat in your home? Call us for underlayment replacement and we'll reinforce your siding to be even more resilient against the climate.
Enhance Your Home's Appeal
Is your siding weather-worn or dated, dragging down your home's curb appeal? Call Drury Brothers Roofing Wyoming today to get siding repair or replacement that protects your home and keeps it looking beautiful. Schedule a consultation with our contractors today at 307-685-1102.