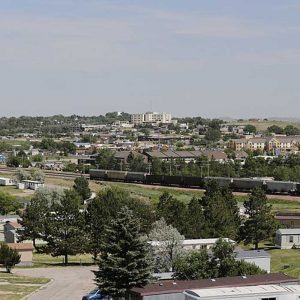 Commercial Roofing in Wyoming
Your brick and mortar business depends on a strong, sturdy roof to keep the elements out. Drury Brothers Roofing Wyoming helps small businesses throughout the state keep their doors open by providing reliable roofing services. Whether you're recovering after a big storm or investing in a new roofing installation, put your trust in our tried and true contractors. From small repairs to complete re-roofing, we do the job right.
Small Commercial Re-Roofing
We're the professionals to call when you need commercial roof replacement in Wyoming! Our team has experience on all types of roofs, and our capabilities extend to the complete re-roofing needs of small businesses. We'll tear off old materials, check the integrity of the roofing infrastructure, install new materials and do a thorough inspection. We promise a new roof that keeps your business safe from the elements. Our experience with roofing extends to all major materials, including: Flat roofs, Shingle, Synthetics and Wood.
Small Commercial Repairs
If your roof is in good condition but needs a little love, you can call us for commercial roofing repair in Wyoming. We'll pinpoint the problem and get it resolved so you can save the cost of a new roof and enjoy years of protection from the one you have.

Hail damage
If hail has damaged your roof, call us for an inspection. We can handle hail damage insurance claims and are quick to make repairs that restore your roofing's condition.

Roof leaks
Especially with flat or low-slope roofing, leaks can become a major problem. Allow us to inspect and test suspect areas of your commercial roof, applying leak sealant fixes.

Missing shingles
Missing shingles don't just look bad—they're a bigger problem waiting to happen. Call us before a leak or worse develops, to have your shingles matched and replaced.
Keep Your Business Safe
Drury Brothers Roofing Wyoming helps business owners throughout the state maintain the integrity of their commercial building, one roofing repair at a time. From TPO roof replacements to flat roof leak repairs, we put our expertise for the benefit of your roof. Contact us today at 307-685-1102 to schedule an appointment. Make us your roofing partner and get service you can trust, no matter the situation.