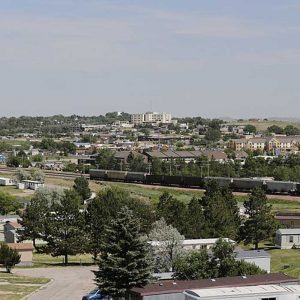 Metal Roofing in Wyoming
Drury Brothers Roofing Wyoming specializes in metal roofing repair and replacement, helping home and business owners maintain the integrity of their metal roof installation. We're well-versed in how to assess, repair, treat and replace metal roofing, giving you access to a material that's strong enough to last a lifetime. Interested in metal roofing? Give us a call to learn more about the benefits and to explore the many styles and materials available. We have sample boards on-hand and will gladly discuss your options with you.
We Work With Insurance
If something manages to damage your metal roofing, we're the contractor to call in Wyoming. Not only do we have specific experience repairing and replacing metal roofing components, we also know how to work with your insurance company to process a claim.
We'll have your roofing fixed in no time, with minimal headache on your part when it comes to dealing with insurance. With the strong storms and harsh winters we see in Wyoming, metal roofing is a smart investment for both home and business owners. Talk to us today and we'll run down the benefits with you, so you can gauge them in real costs.
Why Choose Metal Roofing?
If you've been thinking about metal roofing options for your Wyoming home, we encourage you to speak with our experts. We highly recommend metal roofing—especially for our climate. Look at some of the reasons metal roofing is superior to asphalt shingles and other traditional materials:

Long Lasting
Metal roofing stands up better to hail and heavy precipitation.

Unlimited Lifespan
Metal roofing has a virtually unlimited lifespan if maintained properly.

Cost Effective
Maintenance for metal roofing is very sparse and inexpensive.

Element Resistant
Metal roofing is fire resistant and treated metal is rustproof.
Get a Roofing Solution that Lasts
With proper care and repair, a metal roof could last your home a lifetime. If you're interested in learning more about metal roofing or need yours serviced by well-trained, highly-qualified experts, call Drury Brothers Roofing Wyoming today at 307-685-1102.