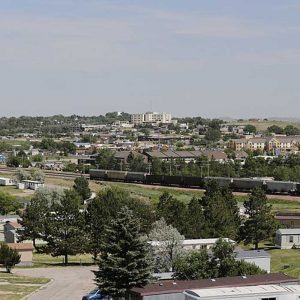 Residential Roofing in Wyoming
There's no understating the importance of your home's roof. Keeping the elements out and protecting you from precipitation is its primary job, and a roof is only successful if it's maintained against Mother Nature. At Drury Brothers Roofing Wyoming, we help homeowners get to sleep at night knowing they've got a reliable roof over their head. Call us for roofing inspections, repairs and complete re-roofing projects. We'll make sure your roof is ready to stand up to whatever the elements throw at it.
Residential Re-Roofing
Have you had the same roof for more than a decade? If so, it's likely due for replacement—at the very least, an inspection. When the time comes, we're the company Wyoming homeowners call for residential roof replacement. We handle both asphalt single overlay roofing, as well as total tear-offs and replacements. We do things right and use proven materials, so you get a roof that'll keep your home safe for another decade plus to come. Flat roofs, Shingle, Synthetics and Wood
Residential Roof Repairs
It pays to maintain your roof. If a storm rolls through and leaves behind even a small problem, call us for the best in residential roof repairs in Wyoming. We work fast, resolving small problems with your roof that might otherwise turn into costly ones if left unchecked.

Hail damage
Hail damage can dent flashing and destroy shingles. We're adept at identifying hail damage and can even work with your homeowner's insurance to expedite the claim and the repairs.

Roof leaks
If you see evidence of water damage or can hear a drip coming from above, waste no time in calling us. We trace water intrusion to the source and resolve it the right way, so you're not left rearranging buckets every time a storm passes through.

Missing shingles
Missing shingles are a recipe for bigger problems. Call us to have them replaced. We can match singles and we rely on Owens Corning products to deliver maximum value to your roof.
Protect Your Home From the Top Down
Need to schedule a roofing inspection? Contact Drury Brothers Roofing Wyoming today at 307-685-1102. We'll come out and assess your roof, providing service recommendations and free estimates. Don't forget to call us after a storm!