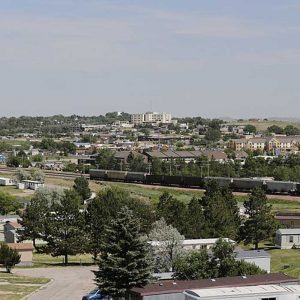 Seamless Gutters in Wyoming
Your roof's gutters are the key to managing rainfall and protecting your property from the ill effects of water. Proper gutters will channel water away from your roof and foundation, so it can run off far away from your home. At Drury Brothers Roofing Wyoming, we recommend seamless gutters in Wyoming—the definitive solution for customized, highly-effective guttering. With samples available, we'll introduce you to a reliable gutter solution that keeps your home protected against precipitation, no matter how heavy.
Seamless Gutter Installation
When you choose us for seamless gutter installation, we come right to your Wyoming home to cut, fabricate and install your gutters on-site! Not only does this safe time in not having to order parts, it allows you to see our custom work in real-time. We handle the process from start to finish, including removing your existing gutters and hanging the new system.
Gutter Guards
Leaves and other debris can easily clog up gutters, causing water to back up on your roof or spill over the side. To prevent this problem from happening, we recommend gutter guards. These guards cover the top of your gutters and utilize a drip edge to guide water into the guttering system. Leaves, critters and other debris stay out, water goes in! It's the easiest way to permanently cross 'clean gutters' off your list of household chores.
Why Choose Seamless Gutters?

Perfect Fit
They're contoured to your home, for a perfect fit that's totally custom.

Low Maintenance
They require little-to-no maintenance over time, especially with gutter guards!

Durable
They're less likely to crack and leak at the joints because they're one seamless piece.

Options
They come in a variety of sizes and colors, for a truly appealing addition to your home.
Upgrade Your Roof's Drainage
Seamless gutters are the gold standard that your home deserves! Contact Drury Brothers Roofing Wyoming today at 307-685-1102 to learn more about the benefits of seamless gutters. We'll bring samples to you, so you can see exactly what makes these installations so beneficial for your home.